This season I was presented with an amazing opportunity. I was asked to create posters for one of my favorite teams. Feel free to scroll down to see the posters. If you'd like to read my story about how this all came about, keep reading.
Growing up in San Diego, I was blessed to bear witness to one of the most dominant franchises in U.S. sports history. The San Diego Sockers won 10 championships in 11 seasons from 1981 through 1992. The San Diego Sports Arena was packed, the crowds were loud and boisterous. My entire family played soccer, and going to Sockers games was a favorite night out.
Ownership of the team changed, leagues folded, and my beloved Sockers (and indoor soccer for the most part) went away. There was a new organization that continued the franchise name in the early 2000s. I got to a few games, but it wasn't the same. When that iteration of the Sockers folded in 2004, it felt to me like indoor's last gasp.
In 2009, a new ownership group revived the team name. They began play at the in a covered (but open -air) arena Del Mar Fairgrounds. It seemed like an odd location to me, and I doubted it would last. I remember seeing equestrian events and tractor pulls there during the fair season. I didn't see how it could work.
I hadn't had Padres season tickets for a couple years, and was going to way more concerts than sporting events. I was having fun making posters and merch for local musicians, and frankly hadn't given the Sockers much thought. Backstage after a show, I was talking to my friend Josh Damigo. We started talking soccer, and he asked if I'd been to watch the Sockers. We talked about my love for the history of the club and the new organization's odd choice of arena. He said we should go check it out. A couple weeks later, I threw on my Juli Veee jersey, we met up and headed out to Del Mar. We got seats in the corner on the glass (plastic lawn chairs.) By halftime we had both bought scarves. By the end of the game, our voices were hoarse and our hands ached from banging them on the glass (the Sockers won.) I was hooked again.
Four championships (and a couple US Open Cups) later the team moved back to the Sports Arena. The old arena now looks better than it ever has (h/t Ernie Hahn)! There were times were the arena seemed pretty cavernous. I figured attendance may never get back to the sell out days of the 80s, but the product on the field was back to the old levels of dominance. My boys got some much deserved national exposure when they won a U.S. professional team sports record of 48 straight games (From Dec. 2010 - Jan. 2013.)
My wife and I had a son in 2014, and he hadn't been to a game. He started playing soccer this last year, and I looked forward to taking him to some games now that I felt it could hold his attention.
With barely a month before the beginning of the Major Arena Soccer League season, the Sockers hired a new Chief Marketing Officer. His name is Craig Elsten. Anyone familiar with the San Diego sports scene knows who Craig is. (Pre- and Post-game for the Padres, Hosting sports talk radio shows on multiple stations, and play-by-play for the Sockers as well as the Gulls hockey team.)
When the announcement of Craig's hiring was posted on Twitter, I immediately sent him a congratulatory DM (and threw in an aside that if they want to make Sockers trading cards, I'd be happy to help.) Much to my surprise, Craig replied that he wanted to meet with me to talk about some marketing opportunities. We met for lunch the next week at the Studio Diner in Kearny Mesa.
It was clear from the moment we first started talking that he has a passion for the team that matched my own. He had BIG ideas for the little team! One of my favorite ideas he had was to have match day posters for each home game. Small print run, genuine collectors items at a reasonable price were something the team had never offered before for the hardcore fans. If casual fans liked the posters too, we figured it wouldn't be the worst thing in the world.
To this day, the posters are still one of his best ideas. Some may disagree, and say that signing Landon Donovan was better, but...
No. You're right. Signing Landon Donovan was pure genius.
Match Day 1 - Sockers vs Rio Grande Valley Barracudas 12/16/2018 - Ron Newman Night
Legendary Sockers Coach, Ron Newman sadly passed on August 27, 2018
Match Day 2 - Sockers vs Tacoma Stars 12/23/2018 - Holiday Night
Ugly Holiday Sweater Contest at the arena
Match Day 3 - Sockers vs Ontario Fury 1/5/2019 - Health & Wellness Night
Coronado Bridge w/ Retired Number Banners
Match Day 4 - Sockers vs Ontario Fury 1/11/2019 - Retro Night
Note the 14 quarters ;)
Match Day 5 - Sockers vs El Paso Coyotes 1/13/2019 - Wild West Country Night
Inspired by: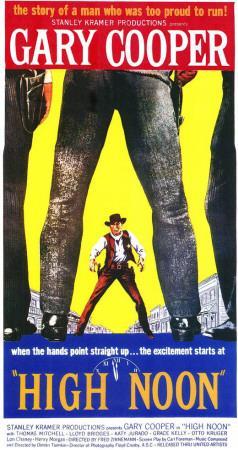 Match Day 6 - Sockers vs Turlock Express 1/20/2019 - Youth Sports Night
Bridge at Torrey Pines State Beach w/ 14 Championship Banners
Match Day 7 - Sockers vs Tacoma Stars 2/15/2019 - Celebrity Night
Landon Donovan's Debut!
Match Day 8 - Sockers vs Tulock Express 3/1/2019 - Honoring Heroes Night
I always wanted a Sockers lunch box...